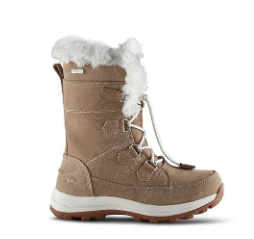 My neurosurgeon, Dr. Charles Tator is quite well renowned in the world of concussion. During my first appointment with him he indicated "You've probably figured out by now that the medical community doesn't know much about concussion. If you ask 10 different doctors what a concussion is, you will get 10 different answers. But the one thing we do know is that concussion is cumulative."
We all need to be careful, but people who have already sustained an Acquired Brain Injury (ABI) need to be especially careful to ensure they don't sustain another blow to the head. I have met a few ABI survivors who have received another hit to the head and all of them said it brought all the symptoms back to the level they were at after their initial ABI.
With all the freeze/thaw and freezing rain we have had in Ontario this winter, we all need to be especially careful and proper footwear is a must. Here's a website that shows the results of thorough testing on various boots' treads in terms of how well they perform in various winter conditions. This site is being updated to reflect the current year's model of boots.
My winter boots were still in good shape, but I read these reviews and ordered two pairs that I felt would work best for the type of walking I do. When they arrived, I compared the two different models by seeing whether my foot slid or gripped on our tile kitchen floor. Some models of boots actually have little shards of glass or metal embedded in the sole, but I felt they would be slippery if you walked from outside into a store. Because I needed to be able to go into stores or doctors offices with them, I went with ones with a softer more grippy rubber instead. For very serious icy conditions when you still have to get out, I recommend putting Kahtoola microspikes right over your boots. Then when you get to where you are going you can take them off your boots and put them in your coat pocket.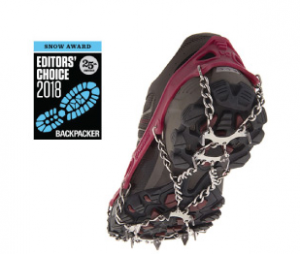 Better safe than sorry!