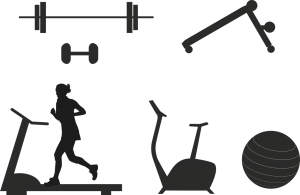 Katy Kumar, who runs the Ontario Brain Injury Association's (OBIA's) help line recently discovered a very important article and has shared it with her network in the industry. From past brain injury conferences I have attended, I too had started hearing that the latest research was indicating that the old advice of complete physical and mental rest in a dark silent room after a concussion was proving to not be the best advice beyond a couple of days.
According to this article, "the study by University at Buffalo researchers and colleagues, is the first randomized clinical trial of a treatment in the acute phase after a sport-related concussion." The goal of the study was to evaluate allowing adolescents who had sustained a concussion to resume a level of activity that didn't trigger their symptoms (after a few days of rest).
The study included 103 kids aged 13-18, with nearly equal numbers of boys and girls. All were seen within 10 days after sustaining a sport-related concussion. The study found "patients who followed the aerobic exercise program took on average 13 days to recover while those in the control group, who performed stretching exercises, took 17 days. In addition, fewer patients in the exercise program took longer than four weeks to recover than did patients in the control group."
""This research provides the strongest evidence yet that a prescribed, individualized aerobic exercise program that keeps the heart rate below the point where symptoms worsen is the best way to treat concussion in adolescents," said John J. Leddy, MD, Director of the UB Concussion Management Clinic at UBMD Orthopaedics and Sports Medicine."
To determine how much exercise each patient could tolerate without triggering their concussion symptoms, researchers had the patient walk on a treadmill while they gradually increased the incline until the patient's symptoms worsened. They recorded the patient's heart rate at the point the symptoms worsened. Researchers then prescribed exercise at 80% of that heart rate. Patients wore a heart rate monitor so they could make sure they stayed below the threshold while exercising. Patients performed their assigned exercise for about 20 minutes each day in the beginning, but the amount of exercise was gradually increased over time (as symptoms improved).
Another key finding in the study was "the lower the threshold of activity at which symptoms increase, is a key clinical indicator of how severe the concussion may be".
The researchers plan to investigate if the treatment is also effective in adults with concussion. I'm very much looking forward to seeing those results as well. I personally believe that regularly attending organized exercise classes has had a big impact on my recovery. Feel free to use the comments section below to share your thoughts on/experience with exercise & concussion recovery.
To read the full article click the link below.