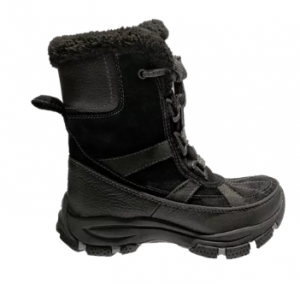 My neurosurgeon, Dr. Charles Tator is quite well renowned in the world of concussion. During my first appointment with him he indicated "You've probably figured out by now that the medical community doesn't know much about concussion. If you ask 10 different doctors what a concussion is, you will get 10 different answers. But the one thing we do know is that concussion is cumulative."
We all need to be careful, but people who have already sustained an Acquired Brain Injury (ABI) need to be especially careful to ensure they don't sustain another blow to the head. I have met a few ABI survivors who have received another hit to the head and all of them said it brought all the symptoms back to the level they were at after their initial ABI.
With all the freeze/thaw and freezing rain we have had in Ontario this winter, we all need to be especially careful and proper footwear is a must. Here's a website that shows the results of thorough testing on various boots' treads in terms of how well they perform in various winter conditions.
My winter boots are still in good shape, but I have had a couple of close calls on ice this winter so I stopped by Mark's this morning to try on the Wind River boots that ranked the highest in the women's category (the "Cascade" model). I was impressed to see they have little shards of something that seem like glass embedded right in the rubber tread.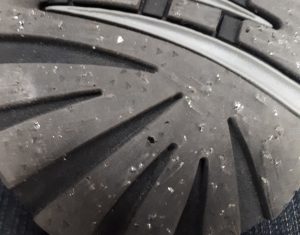 They are currently on sale so I ordered them online in my size.
Better safe than sorry!